Woodlawn Davis Work Day
Woodlawn Davis Nature Center (corner of Anderson Road and WestOxford Loop)
Volunteers will learn to identify and remove invasive plant species at the Woodlawn Davis Nature Center. Please bring work gloves (if you have them) and wear closed toed shoes.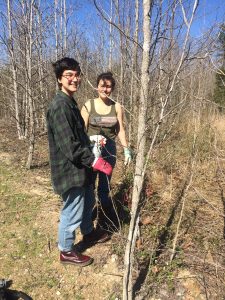 Register for a work day by clicking here.
About Woodlawn Davis Nature Center
Woodlawn Davis Nature Center, located at the corner of Anderson Road and West Oxford Loop, is Oxford's first habitat park. The goal of the Woodlawn Davis Nature Center is to create a public park with educational programming that exhibits a series of biologically enriched native habitats, highlights plant and animal species indigenous to this area and focuses on conservation and s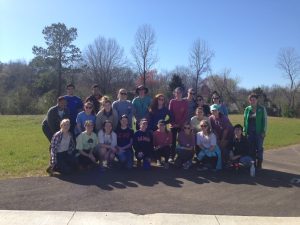 ustainability. The park will also provide environmental remediation for nearby development, creating a space that serves both people and nature.
What is an invasive species?
An invasive species is any species of plant or animal that inhabits a region to which it is not indigenous. Invasive species are harmful because they create competition for local species by taking over habitat and resources. At Woodlawn Davis, volunteers are a vital part of removing Chinese privet, a plant that spreads quickly and takes resources local plant species, like American Holly.
Contact Kendall McDonald at klmcdon1@olemiss.edu with questions about this volunteer opportunity.